Visit these links!
---

---

---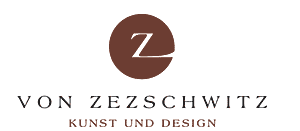 ---

Exquisite European Decorative Art Objects from the Art Nouveau and Art Deco Eras Art Glass, Art Pottery and Miscellaneous -- Specializing in Schneider & Le Verre Francais
---
ModNorthWest.com


ModNorthWest.com specializes in Mid Century Modern furniture and decor. Our goal is to always provide an inventory of Mid Century Modern items that are affordable and in the best condition possible. Check out our selection of Mid Century Modern furniture, lighting, barware, glassware, pottery, wall decor and accessories.
---



MBIco., the Munich Bureau of Investigation, solves problems relating to the correct identification and values of continental European decorative arts of the 19th & 20th Centuries.

---

Liberty's Antiques
LIBERTY'S offer a large selection of French antiques, old clocks, paperweights, majolica, enamel from Longwy, Quimper, Art-Deco jewellery, with over 2500 Antiques for sale on-line.
---
Silver Magazine Since 1968. The only publication specializing in the entire field of silver, featuring articles on English, Continental and Colonial American silver as well as 20th century works; previews and reviews of auctions; information on exhibitions and shows, both national and international, book reviews, opinion, and display advertising sections.
---

World Wide Arts Resources(WWAR) We provide the largest and most comprehensive gateway to the arts on the Internet since 1995 - from happening, groovin' art events to traditional planar exhibitions and museums to way out 3-D cyber galleries - you'll find it here!
---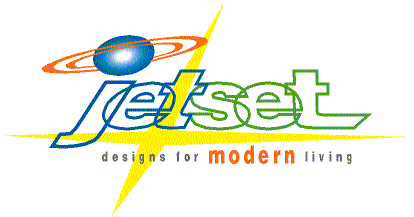 Jetset - Designs for Modern Living! Super site of mid-century modern design, architecture, interior design of the 50's, 60's, and 70's. Links to dozens of related sites. Jetset Designs for Modern Living: Awesome Things for Sale, Dinnerware, Lighting, Electronics, Furniture, Art, Glass, Plastic, Fiberglass and Accessories.
---
Kimberly's Rarities in Glass - A site offering the best in American and European art glass.
---
Antiques & Art Australia A very large Australian based site offering a Virtual Gallery with over 40 dealers offering 600 items for sale, listings of antiique and art dealers throughout Australia and New Zealand, together with trade associations, coming events, and associated service providers.
---
TownNet



TownNet is the Gateway to the World. Explore TownNet, and you will discover the World. Join TownNet!
---
The Art Nouveau Collectors Site ! - Practical information for everyone interested in collecting Art Nouveau stuff.
---
DesignSmith Gallery...enabling the modern collector
---
Pandora's Box/ La Boite de Pandore is an e-zine made by two former French art historian students and proposes, both in English and French, exhibition reports and complete studies about Art Nouveau and Art Deco periods. The purpose is to (re) discover hidden faces or ignored artitsts
and to promote these styles. Its periodicity is irregular.
---
hi+lomodern 20th century artifacts - specializing in vintage modern objects from deco and moderne to googie, mod, pop and funky.
---
Boomerang Modern Vintage Heywood-Wakefield Streamline Modern Furniture Mid-Century Modern Design
---
FIFTIE FIFTIE. The European # 1 in 20th Century Modern-Design
---
Custom Quality Designs Arts and Crafts Furniture and Fine Woodworking from the hands of Mark Grealy
---
Decodame.com Premier Designs. Interior Design, Fine French Art Deco Furniture and Lighting, 20th Century Decorative Arts, and Vintage Designer Costume & Estate Jewelry.
---
Return to the home page
---

This site Designed by Zack Wood
www.thephildickian.com
This site last updated on September 23, 2003